Books:
Land of Little Rain
Country of Lost Borders ~ Mary Austin

The land of little rain (1903), Austin's first book, focuses on the arid and semi-arid regions of California between the High Sierras south of Yosemite: the Ceriso, Death Valley, the Mojave Desert; and towns such as Jimville, Kearsarge, and Las Uvas. She writes of the region's climate, plants, and animals and of its people: the Ute, Paiute, Mojave, and Shoshone tribes; European-American gold prospectors and borax miners; and descendants of Hispanic settlers.
Preface

I confess to a great liking for the Indian fashion of name-giving: every man known by that phrase which ...

Country of Lost Borders

Ute, Paiute, Mojave, and Shoshone inhabit its frontiers, and as far into the heart of it as ...

Water Trails of the Ceriso

By the end of the dry season the water trails of the Ceriso are worn to a white ribbon in the leaning grass ...

The Scavengers

Fifty-seven buzzards, one on each of fifty-seven fence posts at the rancho El Tejon, on a mirage-breeding ...

The Pocket Hunter

I remember very well when I first met him. Walking in the evening glow to spy the marriages of the white gilias, ...

Shoshone Land

Sitting on the golden slope at the campoodie, looking across the Bitter Lake to the purple tops of Mutarango, ...

Jimville: A Bret Harte Town

When Mr. Harte found himself with a fresh palette and his particular local color fading from the West, ...

My Neighbor's Field

It is one of those places God must have meant for a field from all time, lying very level at the foot of ...

The Mesa Trail

The mesa trail begins in the campoodie at the corner of Naboth's field, though one may drop into it from ...

The Basket Maker

The Paiutes had made their last stand at the border of the Bitter Lake; battle-driven they died ...

The Streets of the Mountains

All streets of the mountains lead to the citadel; steep or slow they go up to the core of the hills. ...

Water Borders

I like that name the Indians give to the mountain of Lone Pine, and find it pertinent to my subject, — Oppapago, ...

Other Water Borders

It is the proper destiny of every considerable stream in the west to become an irrigating ditch ...

Nurslings of the Sky

Choose a hill country for storms. There all the business of the weather is carried on above your horizon ...

The Little Town of the Grape Vines

There are still some places in the west where the quails cry "cuidado"; where all the speech is soft, all the manners gentle ...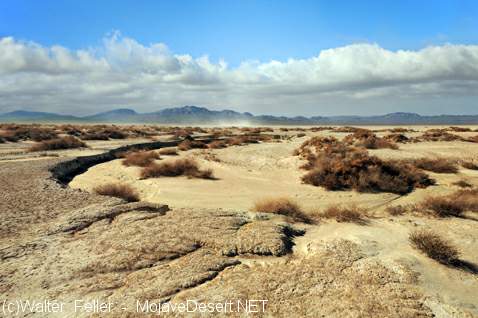 The Last Antelope
THERE were seven notches in the juniper by the Lone Tree Spring for the seven seasons that Little Pete had summered there, ...


AbeBooks Search