Desert Springs - Military & the Mojave Road
Marl Springs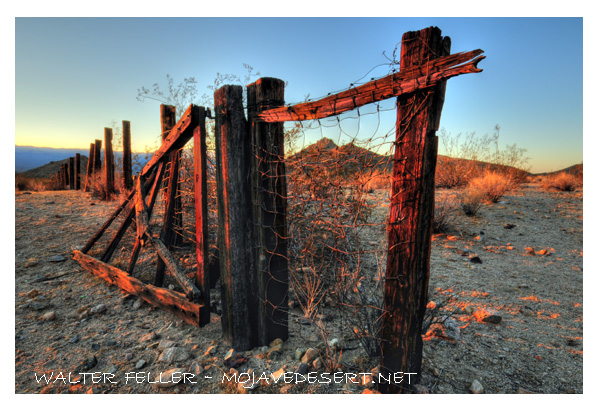 Located six miles northeast of Kelso, San Bernardino County, in the Mojave National Preserve.
History
The post at Marl Springs in the Mojave Desert was first garrisoned by the Army as an outpost by troops from Camps Cady and Rock Spring on October 5. 1867 and was occupied continuously until May 22. 1868, at which time it was abandoned permanently. The number of troops stationed there was usually minuscule. The site apparently was never given official status by the Army except as an informal outpost of Camp Cady. Marl Springs, however, continued to be an important station on the travel route across the Mojave Desert also serving as the site for several trading posts. Many deserted structures and ruins now occupy the site. Crumbling rock walls mark the site of the old Army post that was erected by John Drum and his troops in 1867.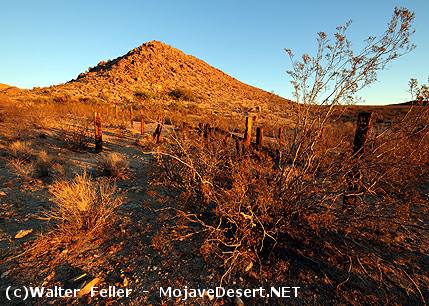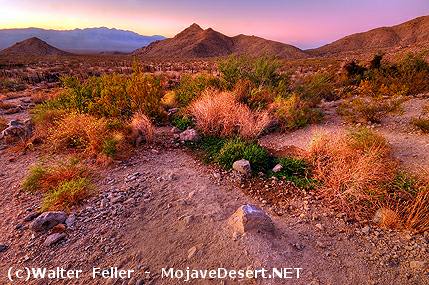 Ecological Information
Marl springs are located roughly between The Kingston and Ivanpah subsections. The Silurian Valley subsection has been included.

Ivanpah Valley 322Ak
This subsection is the alluvial plain of Ivanpah Valley. There are a few moderately steep hills protruding through the alluvial plain.

Kingston Range - Valley Wells 322Aj
This subsection includes mountains, hills, pediments, and high alluvial plains between Silurian Valley and Devilís Playground on the west and southwest, California Valley on the northwest, Pahrump Valley on the north, Mesquite Valley and Ivanpah Fault on the northeast, and Ivanpah Valley on the southeast, plus the southern part of the Spring Mountains.

Silurian Valley - Devilís Playground 322Ai
This subsection includes the alluvial plain of the Silurian Valley, from where the Amargosa River enters it on the north to where the Mojave River enters it on the south, and the Devilís Playground just southeast of Silurian Valley and up Kelso Wash toward Ivanpah Valley.