Mojave Desert Indians
They came before time began . . .

The People of the Mohave Valley, the Aha Macav, actually occupied a relatively small region of the Mojave Desert along the Colorado River, From their harsh and distant territory by strategy and physical ability, they exercised a great deal of influence across the entire desert. There were many Peoples, allies, and enemies alike living between and among fierce warrior tribes such as the Mojave and Ute, and all of these tribes wove a dynamic indigenous culture.
Archaeology/Prehistory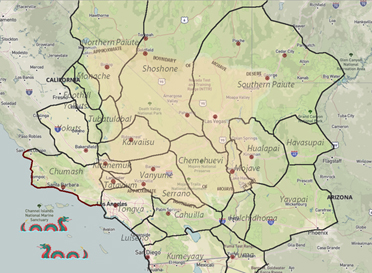 Historic Territories Map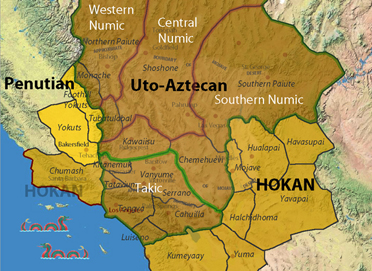 Language Groups