Mojave Desert History
Introduction
by Walter Feller

History is a record or narrative aggregate of past events. In human history, specifically, the history of the Mojave Desert, we can arrange these events in a chronological order grouping them into more generalized periods according to the people during these times. We identify these people through their concerns and activities in general or specific locations. These points of historical interest become the geographic focus in history as well as events that have happened enroute between these locations.

History in these categories overlap. Few periods are defined with a start and finish, some haven't yet come to an end and are still evolving (ie: Desert Indians). The best that can be done is to assemble these histories so they can not only be studied in a chronological order, but also according to theme, as somewhat simultaneous events and occurances in a variety of regional locations.
Native Cultures
Top Down History
The geography of the Mojave is shaped in part by outside influences.
Historical Eras in the Mojave Desert
The Mojave has been used by many groups through time. During this time climatic changes have taken place and conditions have become ...
Profiles in Mojave History
Brief biographies and character profiles of individuals noted in Mojave Desert history
Gold Mines & Boomtown History
Mining is the extraction of valuable minerals or other geological materials from the earth, usually (but not always) from an ...
Military History
The camps and outposts of the Mojave Desert and the men and stories behind them.
Historic Roads, Trails & Transportation Routes
From Indian trails across the desert the transportaion corridors of today have grown.
Mojave Desert Regional Histories
Local histories and regional versions of general Mojave Desert history.
Books, Diaries, Journals & Miscellaneous
From the very first words written about the Mojave to some of the most beautiful prose ...
A Mojave Desert Timeline
Mountain Meadows Massacre
In the early morning hours of September 7th, a party of local Mormon settlers and Indians attacked and laid seige to the encampment. For reasons not fully understood, ...

The Story of Inyo
The Story of Inyo by W.A. Chalfant - 1922

Men of Achievement Ch.5 - The Modern Era


featuring;
Opening the Mojave River Trail
Waterman, Calico & Bismarck
Land of Little Rain
History of Cajon Pass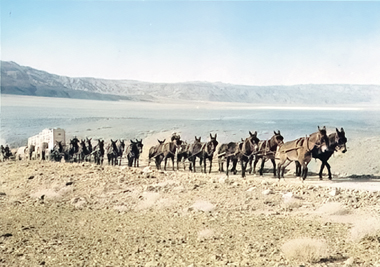 20 Mule Team, Death Valley - Daggett Museum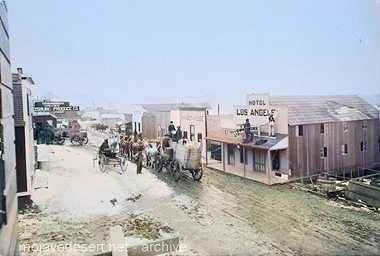 Randsburg, Ca. - C.W. Tucker photo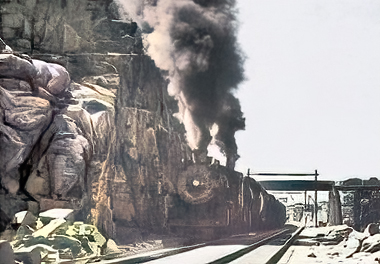 Mojave River Narrows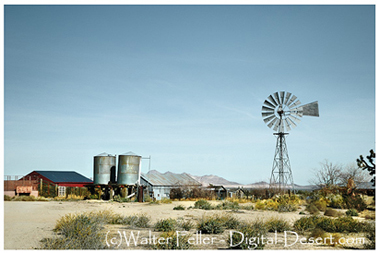 Ox Ranch, Mojave Preserve